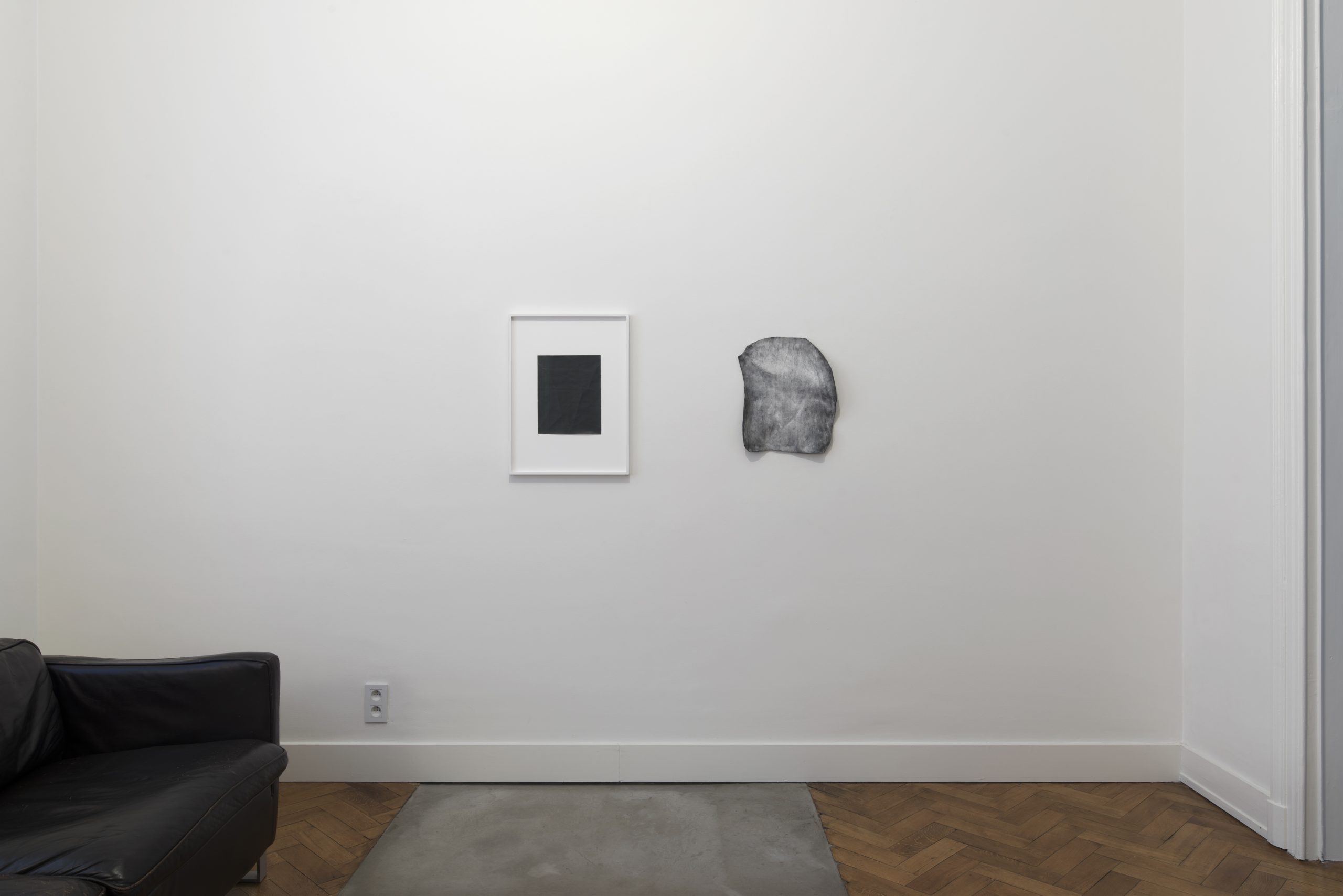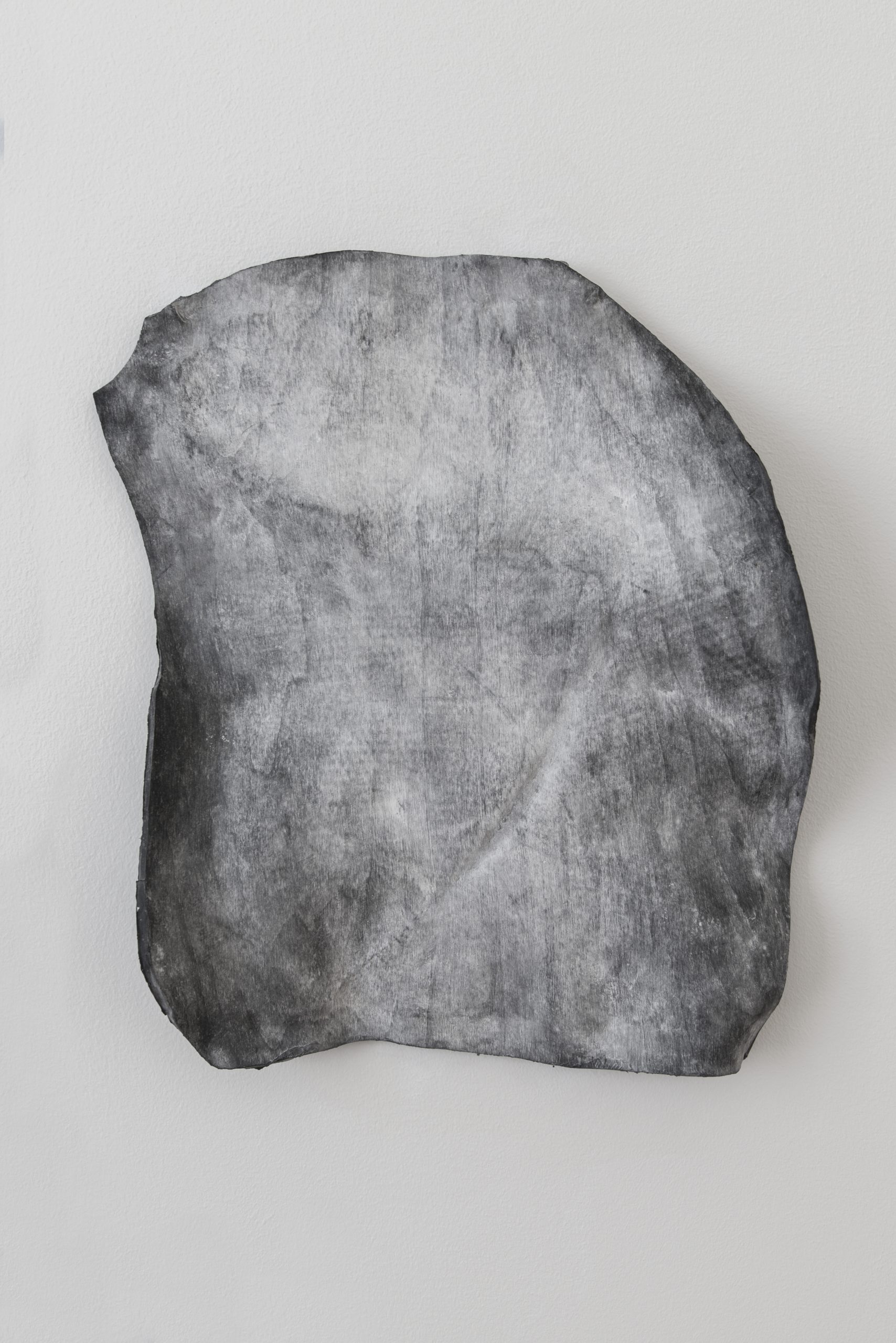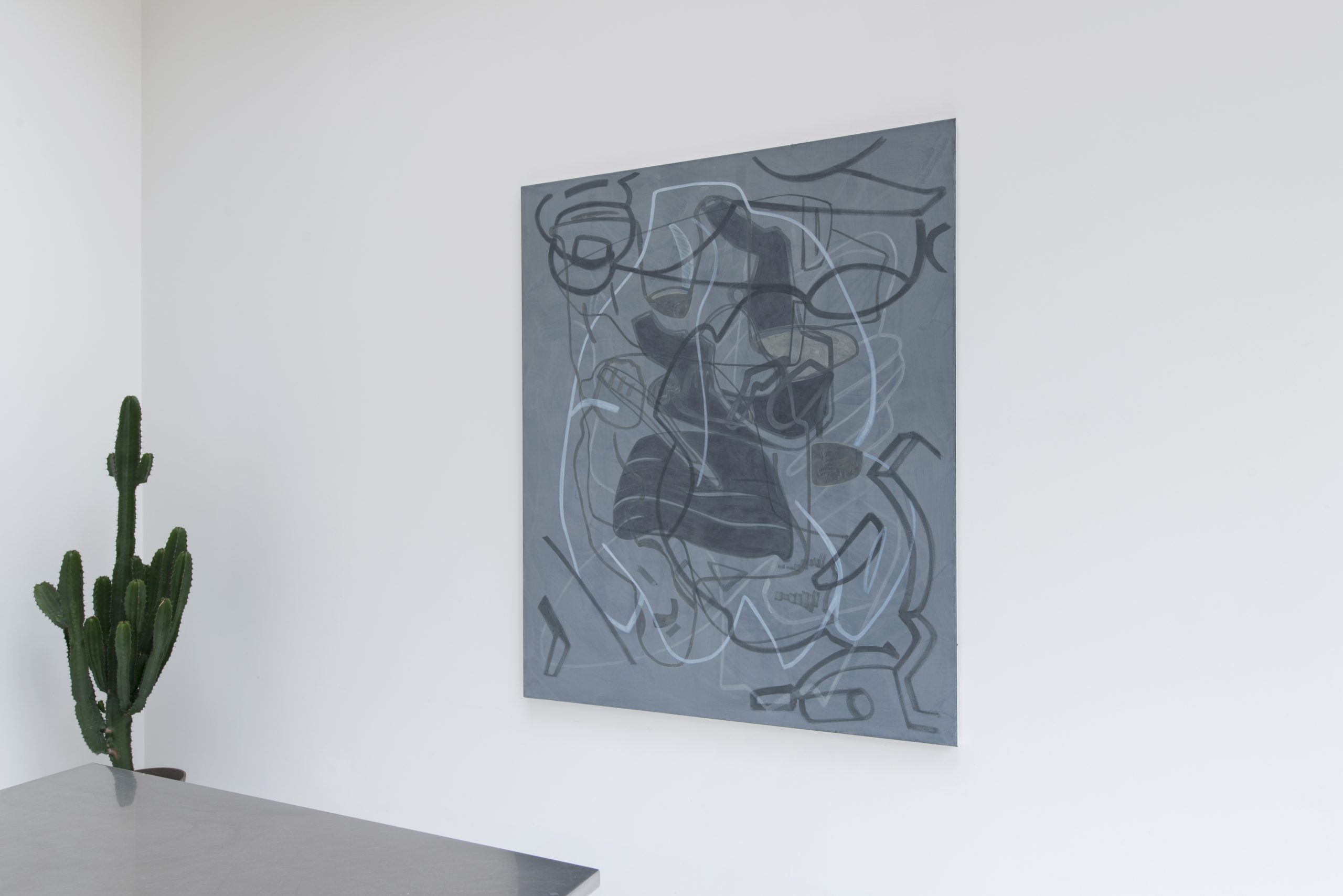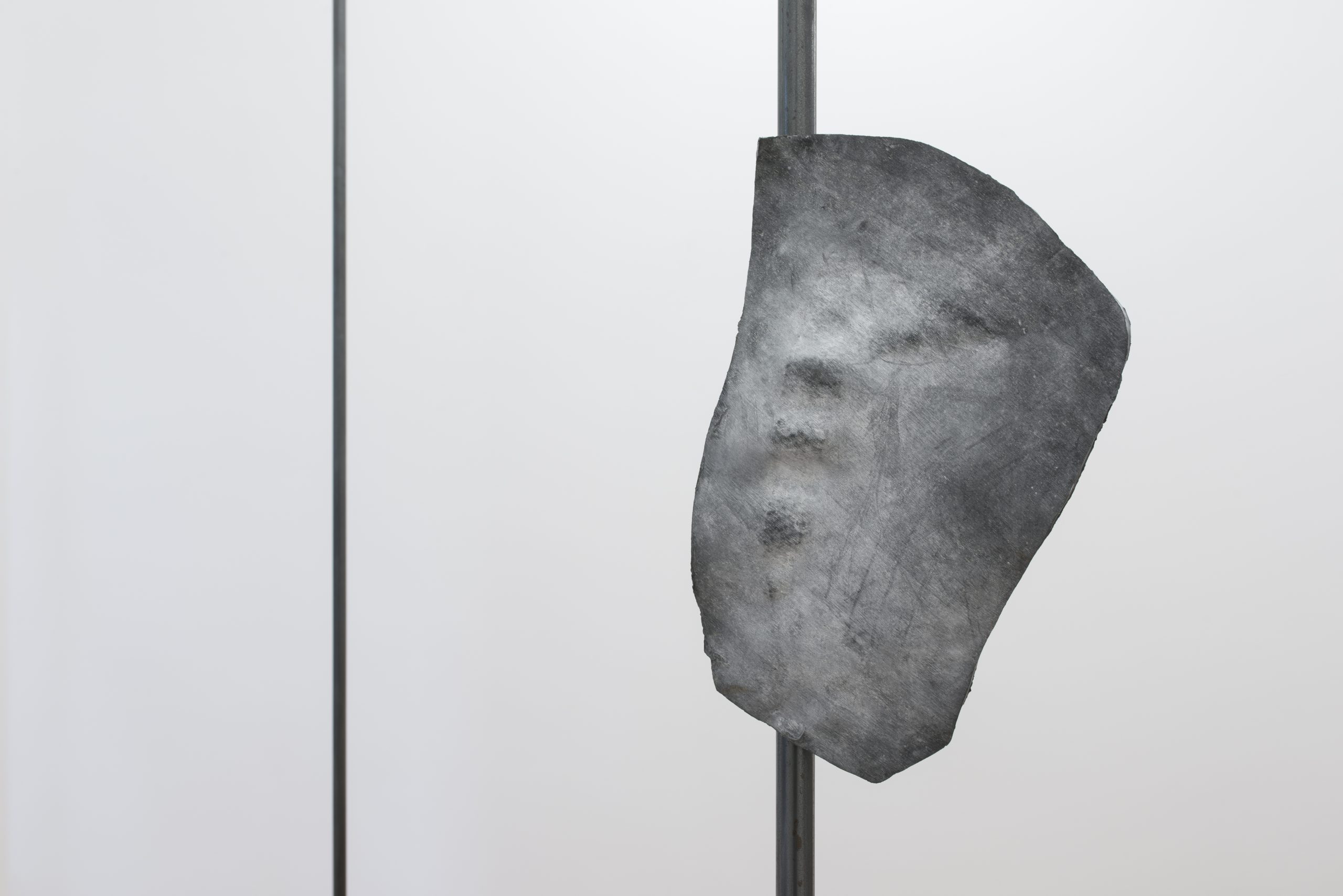 The reduced paintings and sculptures by Ute Müller take us to a timeless space where associations freely roam. Balancing on the edge of abstraction and figuration, form and anti-form, representation and presentation her works inhabit a curious space. Because of the share size of the works, the viewer not only mentally but also physically finds him- or herself immersed in the paintings or the architectural space created by the sculptures.
The colour palette is reduced by existing mainly out of blues and greys refers to dreamscapes. The shapes are reduced forms of daily objects that are then placed on top of the others to create their own language or story.  The works can be read as a modern 'palimpsest' or a visual kind of hard disk. The historically loaded technique of egg tempera brings about a translucent quality. The light breaks through layers of colours and lines.
Ute Müller is reducing the paintings to their bare essentials. She illustrates with one of her favourite quotes by the late Sol LeWitt: "Obviously a drawing of a person is not a real person but a drawing of a line is a real line".
Ute Müller (b. 1978 in Graz, lives in Vienna) studied at the University of Applied Arts Vienna and at the Royal College of Art in London. She is a founding member of Black Pages: http://www.blackpages.at.
Exhibitions: Établissement d'en face, Brussels; Kunsthalle Wien, Vienna; Galerie Max Hetzler, Berlin; Museum für angewandte Kunst Wien, Vienna; Tiroler Künstlerschaft – Kunstpavillon Innsbruck, Galerie Kunstbuero Wien (solo), Nomas Foundation Rom, Austrian Cultural Forum New York, Galerie Kamm Berlin, Künstlerhaus – Halle für Kunst & Medien Graz, Galleria Collicaligreggi Catania (solo), 21er Haus Wien, Pigna Project Space Rom, Kumho Museum Seoul, Galerie Dana Charkasi Wien (solo), Künstlerhaus Wien, Künstlerhaus Klagenfurt (solo), NJP Art Center Seoul.