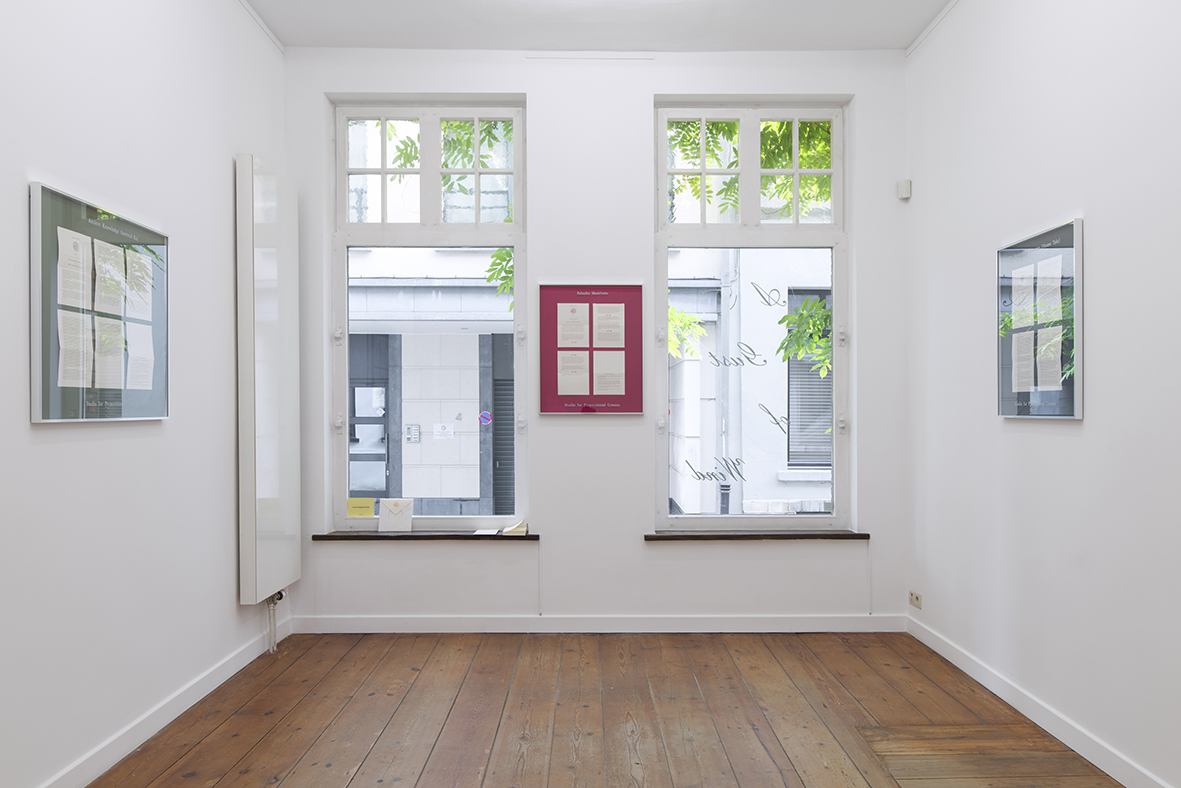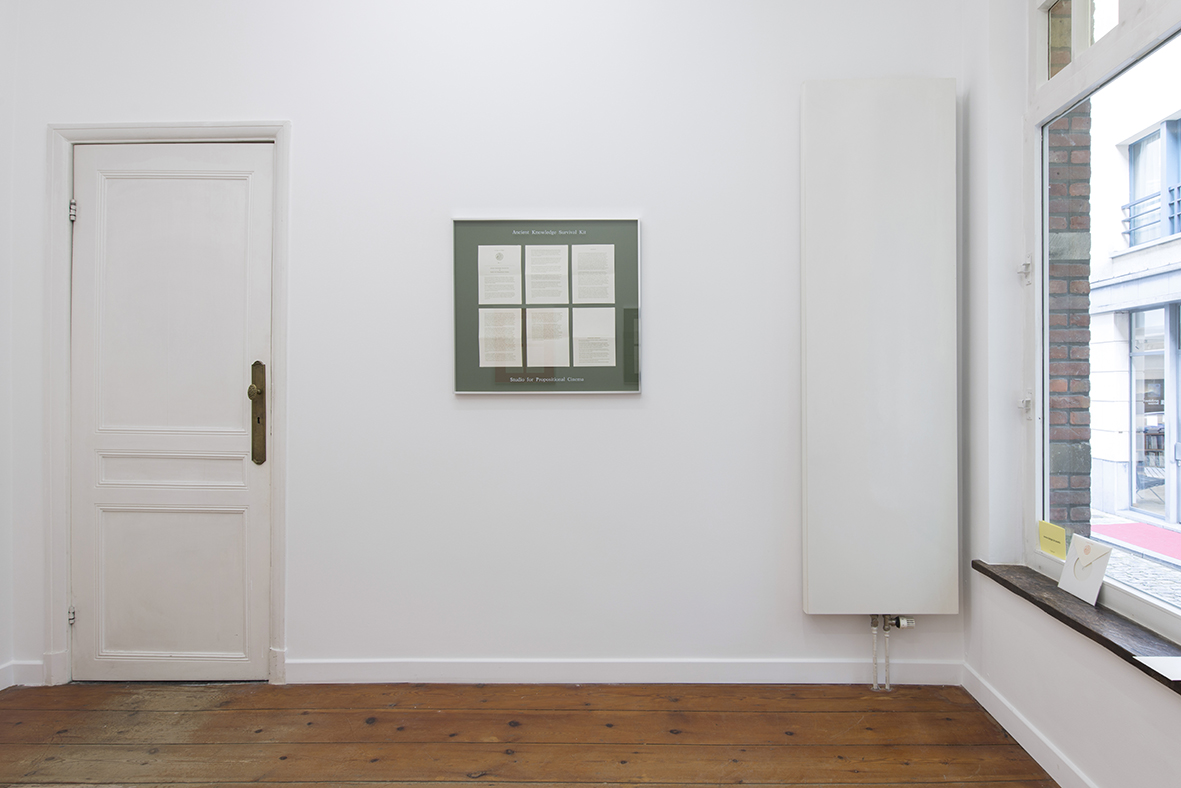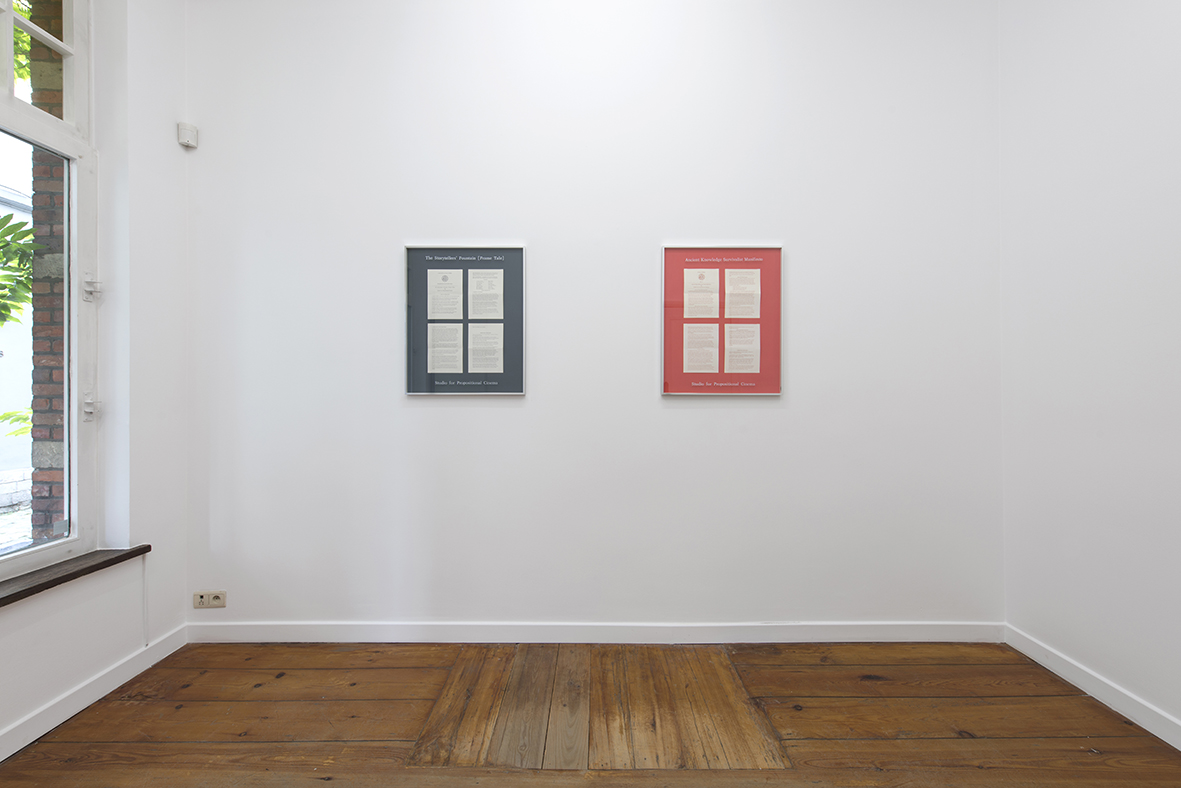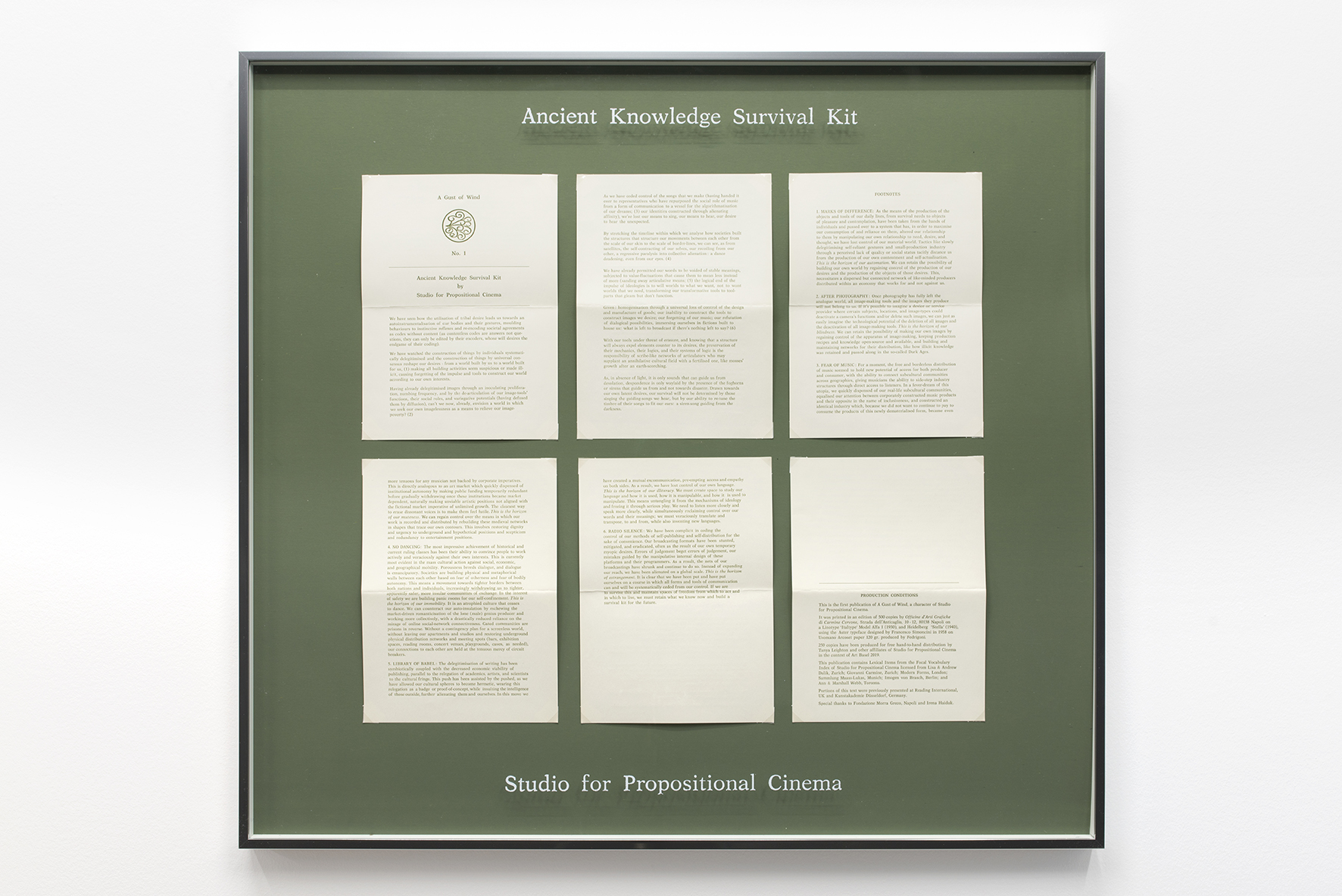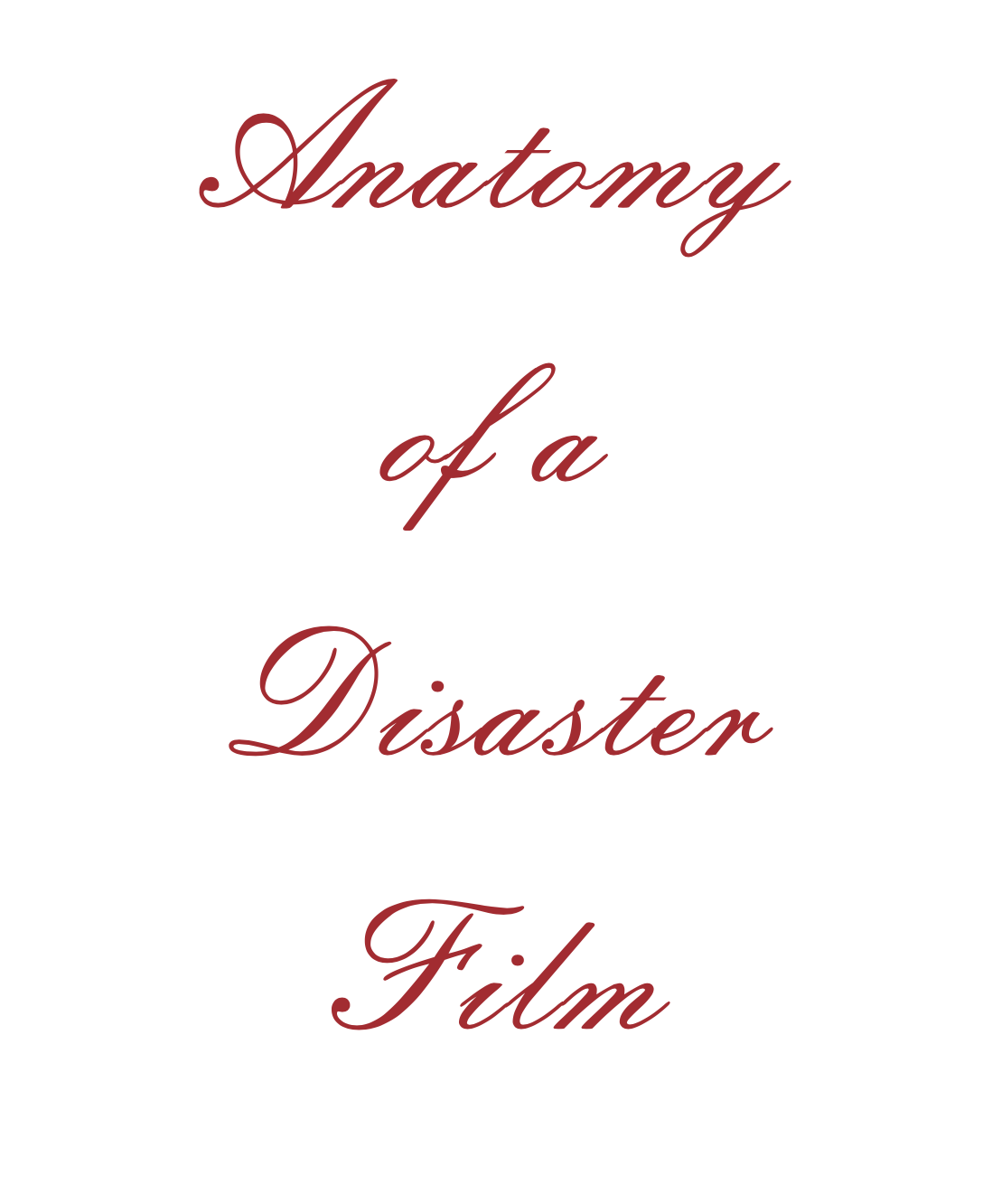 BEIGE presents its two-parts exhibition in separate venues: A Gust of Wind by Studio for Propositional Cinema, and RECORD: Redundant as eyelids in absence of light. by Hampus Lindwall & Studio for Propositional Cinema.
Studio for Propositional Cinema is known for their innovative exhibition formats and polemic poetics. Their work taps into the tradition of conceptual art and deals with the use of language as a means of creation, interpretation and communication. This attitude results in the exhibition space as text installations and audio pieces. 
The exhibition A Gust of Wind is centred around a series of small publications produced in Naples between 2019 and 2021. The full series is shown together for the first time with hand-mixed silkscreens and framed at Beige. The series includes Ancient Knowledge Survival Kit (pub. Tanya Leighton), Fabulist Manifesto and The Storytellers' Fountain [Frame Tale] (pub. Fondazione Morra Greco), Ancient Knowledge Survivalist Manifesto (pub. Jacob Lawrence Gallery), and Anatomy of a Disaster Film (pub. Beige). Anatomy of a Disaster Film is the fifth publication of A Gust of Wind, a publishing entity but also an archetypal fictional character who appeared in several past works by Studio for Propositional Cinema. It was hand-printed in a small linotype printing workshop in Naples, Italy, as part of an ongoing series of publications.
Studio for Propositional Cinema was founded in 2013 in Düsseldorf. Solo exhibitions and projects include Museum Abteiberg, Mönchengladbach (forthcoming), Fondazione Morra Greco, Naples (2019); Kestner Gesellschaft, Hannover (2017); Swiss Institute New York, New York (2017); Kunstverein Düsseldorf, Düsseldorf (2016); Taylor Macklin, Zurich (2016); Kunsthaus Bregenz, Bregenz (2016); Tanya Leighton, Berlin (2015); mumok, Vienna (2015). Performances: LISTE Performance Project, Basel (2018); Kunstsammlung NRW, Düsseldorf (2017); Kunsthal Bergen, Bergen (2016); Index, Stockholm (2016).